It's not always all about vegetable skewers, steak and sausages, you know. There are so many delicious options to throw on the barbie this fall. And in California, we can practically grill year-round!
But when the forks are down and the last of the corn has been scrapped up, it doesn't need to end there. As the food is settling in everyone's stomachs, you can grill fruit on the BBQ. Not only do they taste delicious, but seasonal grill fruit on the BBQ makes a spectacular dessert!
Grill Fruit on the BBQ
If you haven't ever tried it, you could be missing out on a delicious, low-calorie treat. And some fruits, such as figs and peaches, contain natural sugars that caramelize when grilled or heated.
However, if you grill regularly, you may enjoy the experimentation aspect of grill fruit on the BBQ. Many fruits come off the grill with new flavors, ranging from savory to sweet. And all it takes is a brush of oil to keep the fruit from sticking. Of course, you also want to place the fruit over the grill indirectly, so it doesn't get soggy.
In fact, you can choose any fruit you like, from bananas to peaches, pineapples, mangos, and even cherries. But for small fruit like cherries, place them in a grill basket to prevent them from falling through the grates. You can also use foil to keep them secure.
Not sure how to grill fruit on the BBQ? Check out these 3 scrumptious examples.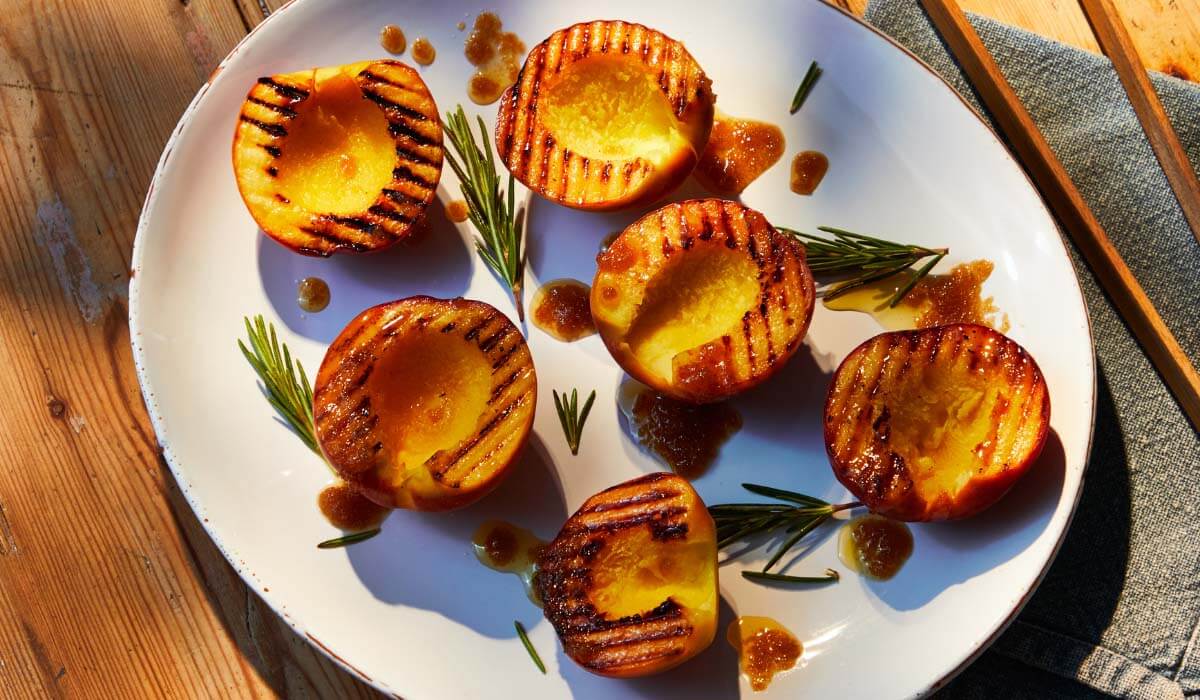 Grilled Peaches
Are you a master griller? Well practice what you peach. These grilled peaches will end your dinner with a sweet taste on your buds. Before grilling, sweep your peach halves with melted butter, muscovado sugar and a few sprigs of rosemary. When they're covered deliciousness, grill on each side for just a few minutes. Then cover in remaining butter and devour.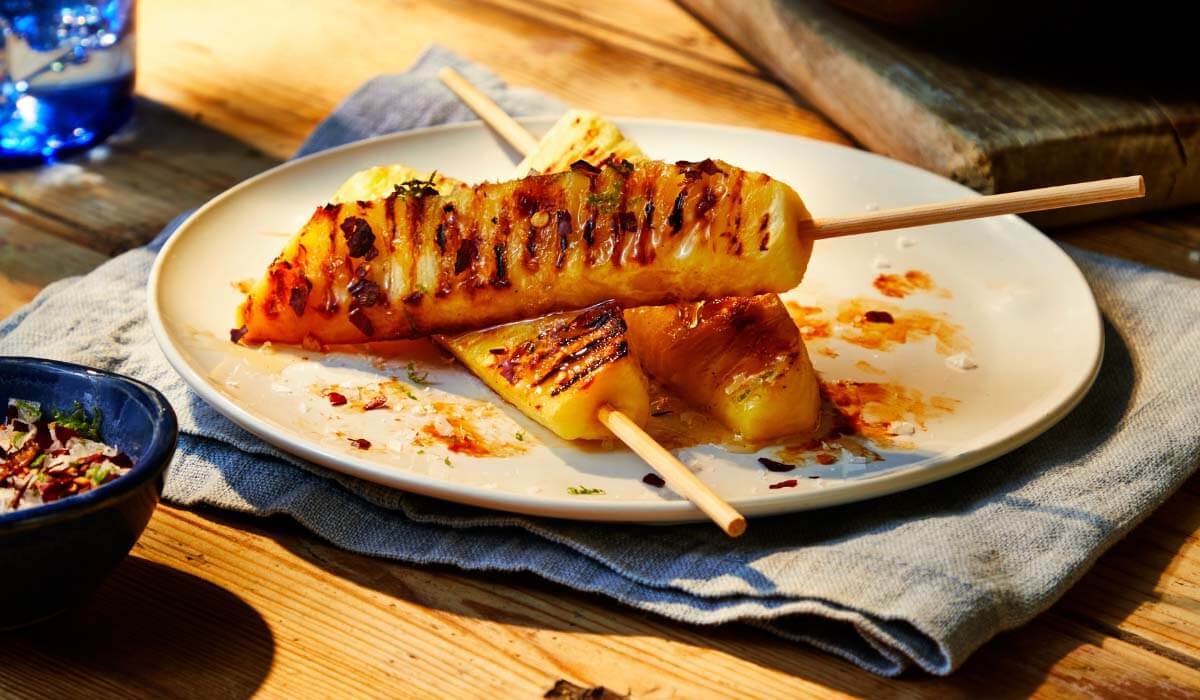 Charred Pineapples
After you make these skewers once, you'll be adding pineapples to your grill trays every time you plan a barbecue. First, you'll need to soak the pineapples in water for 20 minutes before grilling. Next, chop it up and pop a skewer through, then grill for a few minutes on each side. After grilling, drizzle with a mixture of salt, lime juice and chili. They taste amazing!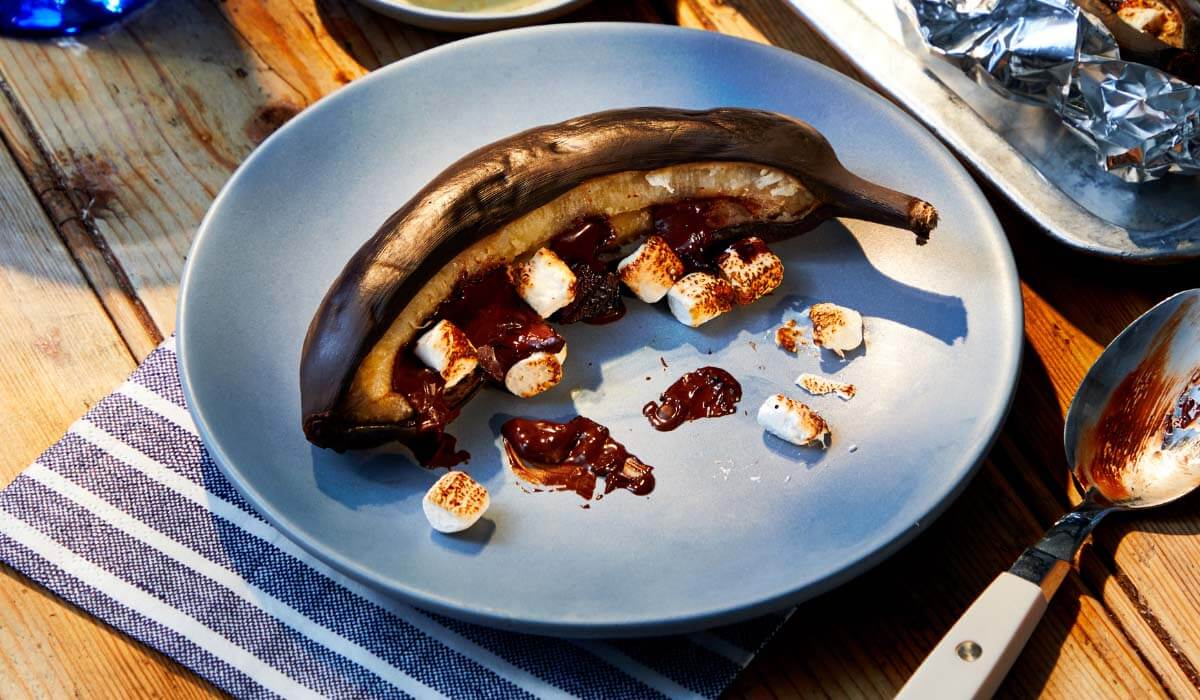 Barbecue Bananas
Feel free to top your bananas with anything you like such as nuts or dried fruit. And these gems are perfect for communal al fresco eating. You'll need a little heat left in your BBQ for this fruit. However, they take about 15 minutes, but they're well worth the wait.
What is Jane's Cafe?
Breakfast and lunch, but not as you know it. Our breakfast restaurant lets you enjoy all the flavors of breakfast food and none of the fuss. From everyday favorites and 10 minute meals, to healthy choices, you can order takeout or dine-in.
You may also enjoy reading: Enjoy Barista Style Coffee at Jane's Cafe