Upgrade your midday meal with sandwiches you'll want to eat for lunch. Packed with flavorful meats, crispy veggies and awesome sauces, these sandwiches are deliciously tasty. So, you can hit the snooze button because these lunch ideas are so much better than that wimpy PB&J.
But the best thing is, you don't even have to make them yourself. Whether working from your home office or storefront, you can order sandwiches you'll want to eat for lunch online!
Albeit carbs have gotten a bad wrap over the years, you don't have to give up bread for good. These healthy sandwiches are proof that you can eat better without saying goodbye to bread. So, if your goal is to eat better, you won't be stuck with eating the same old salads for lunch. But we do love a big bowl of greens!
Sandwiches To Eat For Lunch
From veggie-packed wraps to lightened up BLTs, there are good-for-you sandwiches to eat for lunch. Plus, these sandwiches are also great for kids. And if they haven't returned to the regular classroom yet, they'll look forward to lunchtime at home.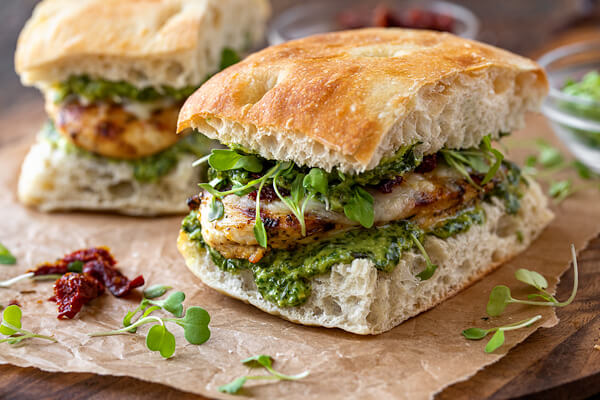 Chicken Pesto Panini on Ciabatta Bread – This is one of the simplest, yet one of the most delicious pleasures. Our chicken pesto panini is not only mouthwatering, but a great choice when you're beginning to feel hungry. It has grilled chicken breast, tomatoes, mozzarella cheese, pesto dressing with your choice of caesar salad or fresh fruit.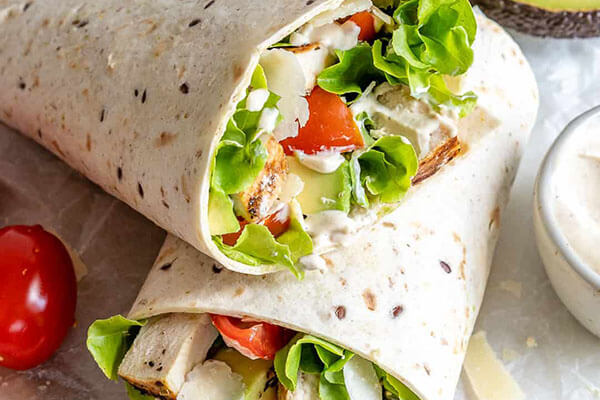 Chicken Caesar Wrap – There's something about sandwiches and wraps that are so filling and comforting. This chicken caesar wrap is not only healthy, but also full of flavor and texture. It's made with parmesan cheese, crispy romaine, grilled chicken breast, seasoned croutons, and caesar dressing. Your choice of spinach, flour or whole wheat tortilla.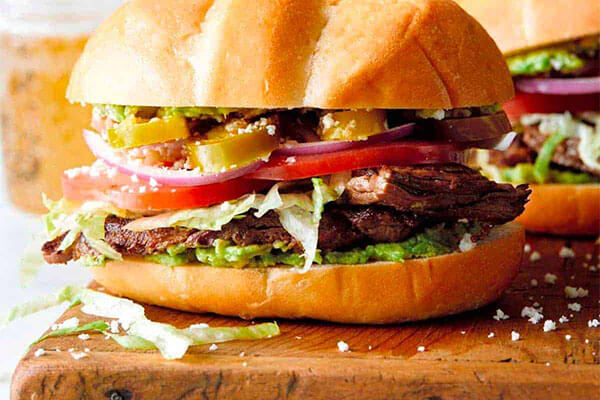 Carne Asada Torta – This is definitely one of those juicy and savory sandwiches to eat for lunch. Carne asada is loaded onto a soft roll and piled high with all the classic Mexican toppings. We use tomatoes, guacamole, shredded lettuce, sour cream, pico de gallo, and a blend of jack and cheddar cheese. The chipotle dressing makes the carne asada even more tasty!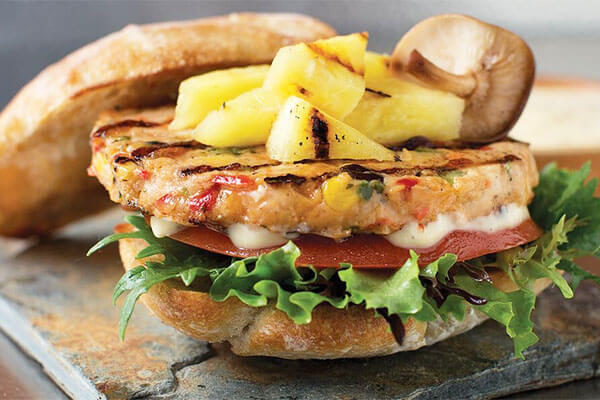 Alaskan Salmon Burger – Jane's Cafe Alaskan Salmon Burgers are deliciously made with wild caught Alaskan salmon. It is perfectly blended with baby arugula, tomatoes, red onions, tartar sauced on a sesame bun. Plus, they offer a delectable Southwestern profile that's full of flavor, but not spicy, and packed with healthy omega-3s.

These sandwiches to eat for lunch will inspire you to shake up your midday meal routine. Plus, each of these sandwiches will fill you up, so you can avoid the post-lunch crash. In addition to ordering online, you can also place a phone order by calling (619) 380-2501.
You may also enjoy reading: The Best Breakfast Spot In San Diego County