Christmas cookies always seem to have all the fun. When it comes to the best Christmas desserts to bake, Christmas cupcakes are one of the most overlooked desserts. Sure, they may be outshined by an epic gingerbread house, but Christmas cupcakes offer plenty of festive flavors.
Additionally, there are so many decorating ideas for these mini cakes. From fun toppers to decadent frosting, candy snowflakes and more!
In fact, these elegant and individual treats are one of the best dessert options to bring to any holiday festivities. Whether supplying sweets for school celebrations or your neighbor's holiday party, Christmas cupcakes are an easy to eat dessert. Not to mention, you don't need utensils and they have minimal mess.
Christmas Cupcakes Baking Ideas
To inspire your creative holiday baking session, we've rounded up a few Christmas cupcake ideas. And making these holiday treats is as easy as starting with a base flavor. For instance, irresistible choices like eggnog or gingerbread.
After you've decided on your base, get ready to go crazy! For example, red frosting can make Santa hats. Marshmallows and donut holes can become snowmen. And just about anything can become a Christmas tree. From expertly shaped melting chocolate to an upside down ice cream cone.
Given these points, why doesn't Santa ask for these to be left out instead of cookies?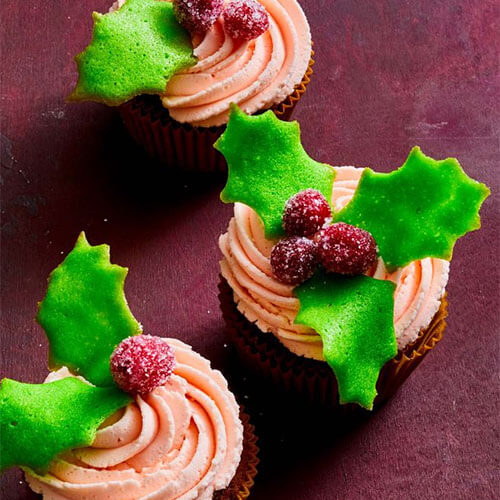 Holly Christmas Cupcakes
Match your cupcakes to your Christmas decorations by topping each one with some holly leaf cookies and a candied cranberry.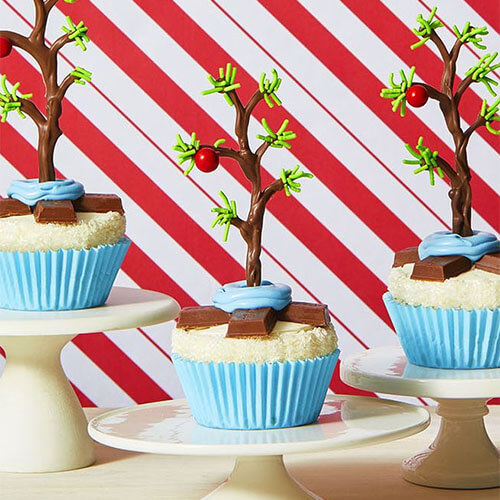 Christmas Tree
These trees may not be lush, but they're far more chocolatey and delicious than your average evergreen.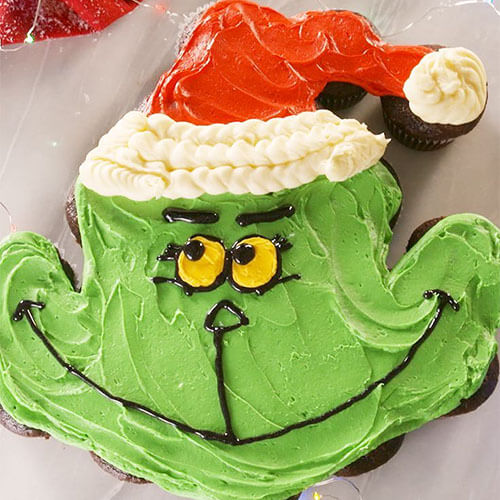 Grinch Pull-Apart
Even the biggest holiday grouch will love these ultra-festive cupcakes.